Gourd Art by Bonnie Gibson


These are just a few of the gourds currently available.  If you have  specific sizes, colors, or styles in mind, please let me know and I will send you additional photos of available pieces.   Please use e-mail link at left for dimensions, prices, and additional information about these featured gourds.

Note: There are a lot of photos, but worth the wait.  Please allow time for them to load. Thanks!

Please e-mail me or the listed galleries for additional views, information on sizes, prices, etc.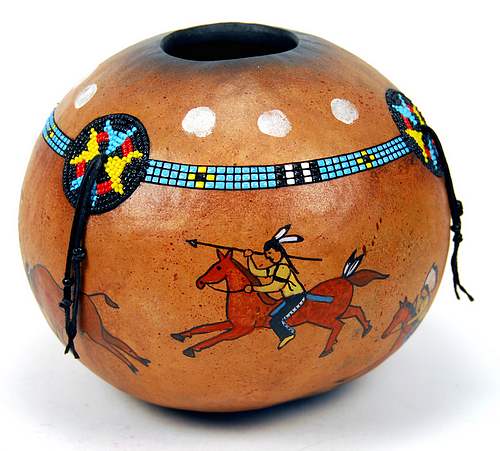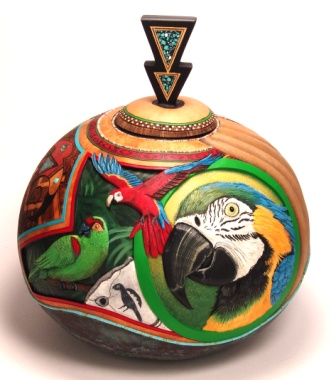 All images and artwork copyright ©  Bonnie Gibson 2007-2013

"Tatonka" and other pieces of my gourd and jewelry work are  featured in an book by Theresa Geary,

(Click on title or book cover to see this book on Amazon.com)

Representative Samples

"Buffalo Robe" gourds

Representative Sample -

Pottery shards gourds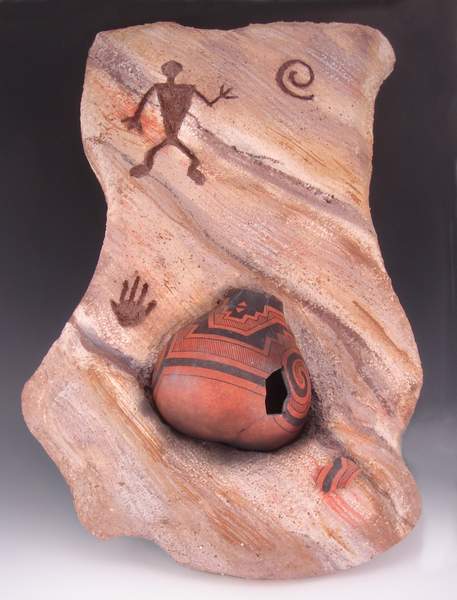 Representative Sample -

Rock Art and Pottery Wall Hangings

"Autumn Feast"

Blue Jays and Apples

Available through the artist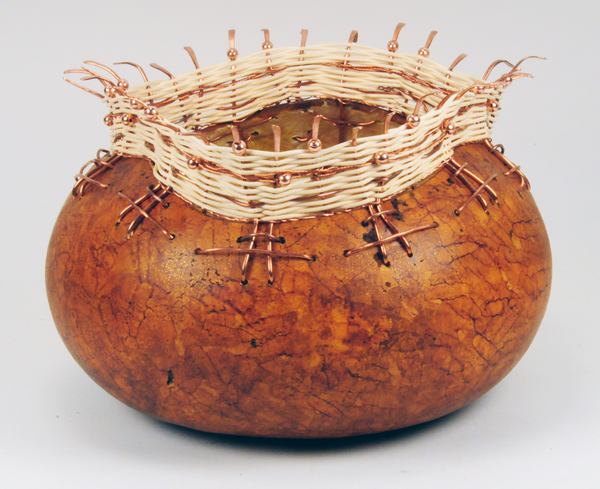 All images and artwork copyright ©  Bonnie Gibson 2007-2013

"Honey Bee"

Available from the artist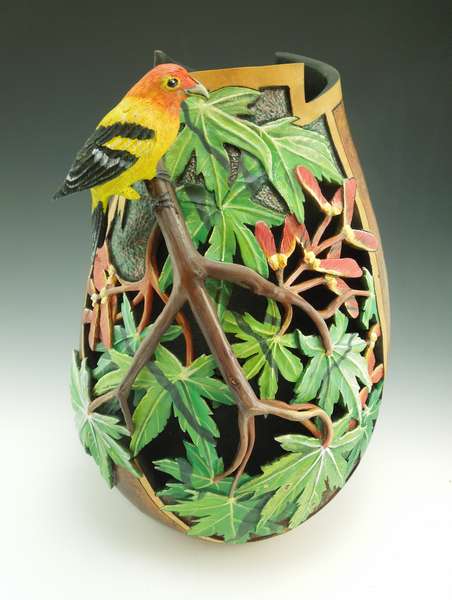 Hopi Dragonfly project from my "Gourds" book,  available for purchase.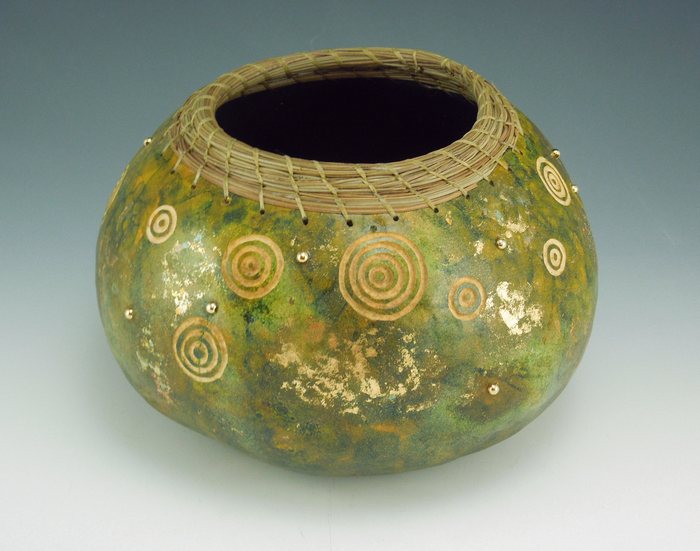 Pottery Shard / Gourd Shard Necklaces

Each one of these necklaces is made with a gourd shard backing, and a real shard from prehistoric pottery of the Southwest region (legally obtained).  The shards are wirewrapped with copper and some have other copper embellishments.  Each necklace has an ultrasuede backing, and I've signed the edge of the gourd shard.  The necklaces are strung with a cord and copper bead accents.  These are priced by the size and quality of the pottery shard.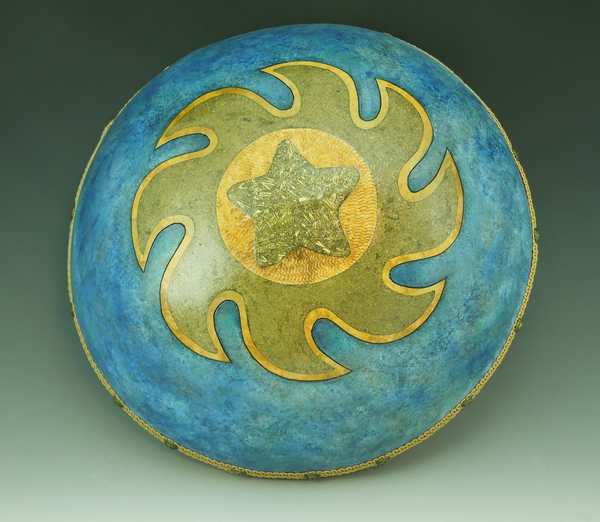 Starfish Ocean Drum with Brass Inlay

Dragonfly wall plaque with woven pine needle rim