Gourd Links and Related Sites

Interesting gourd sites including gourd growers, educational societies, and art related sites.

Gourd Societies

These are gourd groups in which I hold a membership.

Gourd Farms -

My suppliers for gourds

  Thank you for visiting these sponsored links..


The American Gourd Society - the National Association for gourd growers, crafters and enthusiasts.

Links to the Arizona, New Mexico and California chapters of the American Gourd Society.  These pages have lots of information about gourd activities in their area.

The Wuertz farm is the largest gourd supplier in Arizona.  It is located in Casa Grande.

The Welburn gourd farm is located in California.  They produce easy to clean, thick shelled gourds.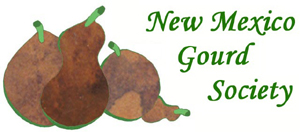 Link to Arizona Gourds! Copy and paste the code in the box below, and enter it on your website.

It will look like this when you're finished:

<A HREF="http://www.ArizonaGourds.com/" TARGET="_blank" TITLE="Arizona Gourds – Gourd tools, supplies and FREE tutorials.">Arizona Gourds – Distinctive gourd art by Bonnie Gibson.  Visit our site for gourd crafting supplies, tools, and unique embellishments.  FREE tutorials, FREE monthly newsletter, activities and more!.<BR>

Victory Seeds offers heirloom gourd seeds