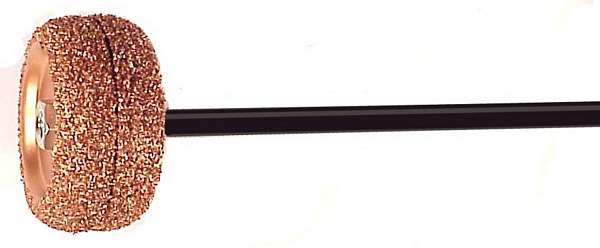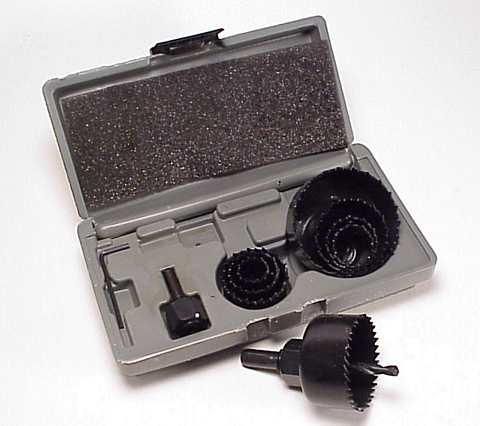 These are some of the hand tools I use most often on my gourds.  I use what I sell!

Tools,  Power Tool Accessories and Supplies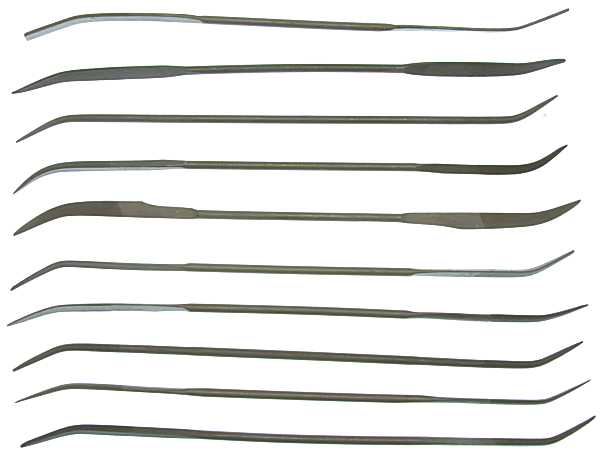 Please email me if you have questions about your order, or prefer to not use the shopping cart feature.  The shopping cart is designed for optimal operation when used with Windows Explorer.


We are an authorized Foredom Tool Distributor.   Please use the Foredom link button to view available tool sets including bench and hanging models.


CARBIDE Gourd Cleaners

I'm pleased to add these fantastic new carbide gourd cleaning tools to the Arizona Gourds website.  Unlike other gourd cleaning tools, these tough carbide cleaners will last a lifetime, and will not crack, peel or wear out!  You'll never need to replace these tools, but you may find it useful to have more than one shape or grit.

NEW! Each tool comes with a free tool cleaning brush.

  Mushroom cleaners have a 9" shaft

These are solid metal tools with extra tough carbide grit!   If you know how expensive even small carbide carving burs are, you'll realize that these are very reasonably priced.

Each carbide tool is mounted on a heavy duty 3/8" steel shaft.  These tools work in a regular size drill, and work most efficiently at low speeds.   The 2" mushroom head cleaner is a good general purpose shape.  The smaller 1 1/2" birdhouse tool is perfect for cleaning gourds with very small openings, and works great on gourds with small necks or in hard to reach areas. The donut cleaner has a larger head (2 1/2" wide) and is great for bowls and gourds with larger openings.

Mushroom Cleaner - Medium Grit - $36 

Mushroom Cleaner - FINE Grit - $36       

Birdhouse Cleaner - Medium Grit  - $26    


Donut Cleaner -  Medium Grit -  $36

10" Shaft     


Insta-Cure+

Cyanoacrylate (Super Glue)

The best gap-filling super glue for inlaying heishi and stones, and has many other uses!  Lots of uses.  Fast setting (5-15 seconds) and thick enough to stay where you put it. Comes with a fine applicator tip and instructions.

$4 for a 1/2 oz. bottle  NEW - 1 oz size $6

Insta-Set Glue Accelerator

Just spray a bit of this fast acting catalyst on your project and the glue will set immediately!  $6 for a 2 oz. bottle

Un-Cure Glue Solvent

This solvent will loosen and dissolve dried cyanoacrylate glues (it will work on all brands)  Great for when you glue your fingers together!    $4 for a 1 oz. bottle

Extra screw on tips

in case the tip gets clogged

or damaged.  $.50 each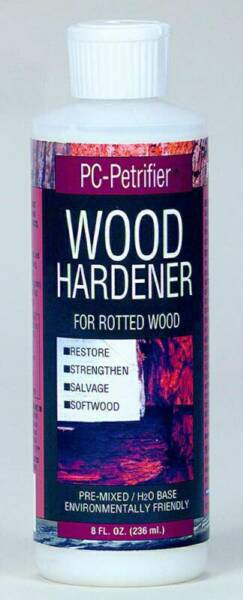 P-C Petrifier Wood Hardener

A great way to salvage weak or thin shelled gourds. Sandable and Paintable. This product is a non-toxic, water based,  liquid epoxy.  The liquid formula allows for deep penetration and  rapid absorption into the soft gourd pulp.  Product dries to a rock hard finish overnight.    

$8 for an 8 oz. bottle

Note: Liquids cannot be shipped out of the US

Should not be frozen - consider your climate when ordering.

10pc  180 mm Riffler File Set

Originally designed for woodworkers, rifflers are great for rapid smoothing of carved areas! The curved ends fit into tight corners, and each file has a different shape. Coarser than sandpaper, these will remove material quickly, and leave a smooth finish.  Packaged in a handy vinyl pouch.






180 mm  $10

Hole Saw Set

These high carbon steel hole saws will drill perfectly round holes in gourds!  Use them to cut round openings for lids, birdhouse openings, etc.   This set comes with a plastic storage case and includes a hex wrench, a mandrel and 8 sizes of saws that will create different sized holes from 3/4" to 2 1/2" wide.

Hole saws are should be used with a full sized cordless or electric drill; a variable speed drill allows for good control and efficient cutting.  *Please note that these saws are too large for use in a Dremel type tool.

  Hole Saw Set - $13.50  

*Looking for Mini Saws and Transformers? To make each page load faster, these items have all been moved to their own page: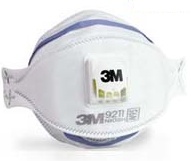 3M 9211 Respirator with Exhalation Valve 

This three-panel flat fold respirator features an innovative design. The low profile provides a good, comfortable fit (even for people with small faces!) and allows for better visibility than the common cup style mask.  The exhalation valve prevents fogging of eyeglasses.   This is a government-approved N95 particulate respirator.

$5  


Sanding Sticks and Replacement Bands

A perfect complement to riffler files, this sanding stick is wonderful for getting into tight areas that can't be smoothed with normal sandpaper, especially flat background areas and tight corners. Use this tool to do your final smoothing after carving.  The spring loaded design maintains belt tension, and allows you to rotate the abrasive belt 360 degrees for complete and ecomonical use. Comes in assorted colors and includes one sanding band.

Three different surfaces for sanding - tapered/angled end,  flat side and rounded end.  The stick is 1/4" wide x 6" long  Assorted Colors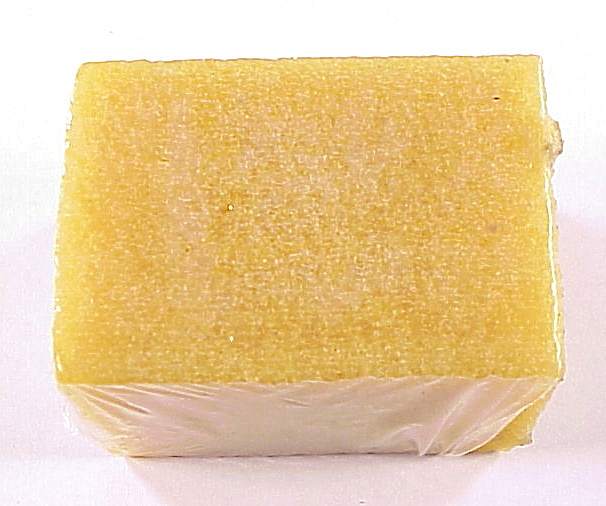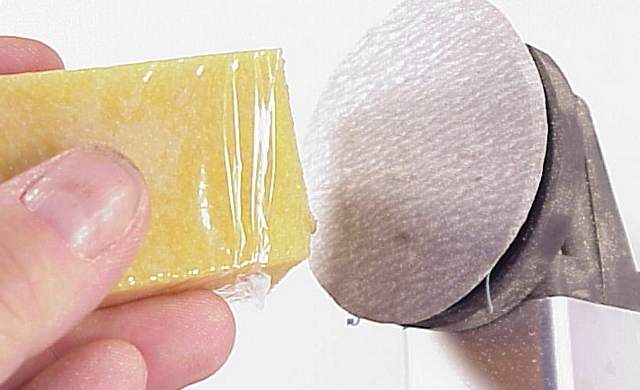 Mini Abrasives Cleaning Block

Use one of these handy little cleaners to extend the life of all your abrasives - works great on mini disc sanders, drum sanders, and belt sanders. Just hold it against the spinning abrasive surface and the cleaner will remove all the fine particles that clog the sandpaper.    $3.50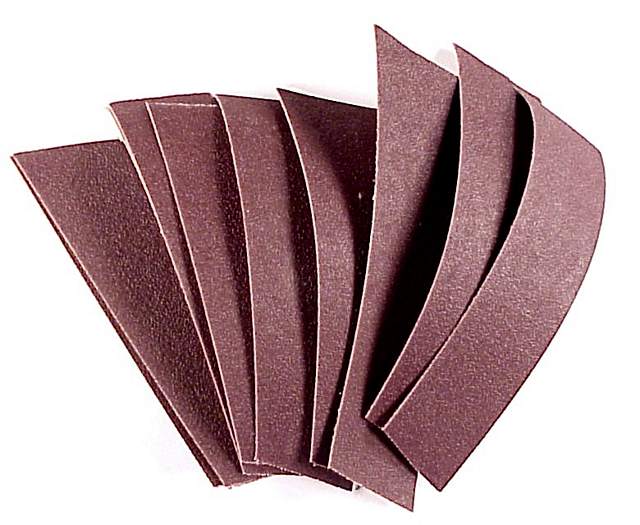 Sanding Strips

These are what we use in all of my classes.  These extra firm 120 grit sanding strips keep their edge and stay stiff so they can be used for sanding nice, sharp edges.  Great for smoothing carved ripples and last a long time! 

10 strips in a package - $2.50 


Brass Brush - Great for cleaning burs.  Put your dirty or clogged burs in a small jar with a bit of acetone or other solvent and soak them for a while.  Clean off any remaining residue by brushing the burs with this brass brush - it cleans great but isn't too harsh on the burs.  $1 

*Looking for Carving Burs and Rotary Tool Accessories?
To make each page load faster, these items have all been moved to their own pages: 
Carving Burs or Rotary Tool Accessories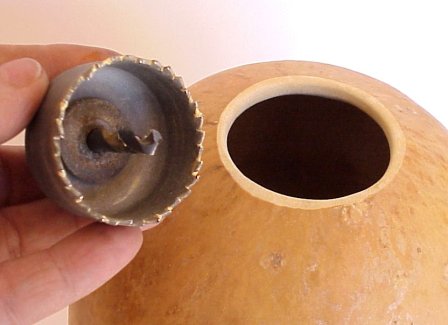 Hole saws work great for quick, perfect round openings!

Medium Grit

Mushroom Cleaner

Medium Grit

Birdhouse/Neck Cleaner


The Keyless Chuck (Dremel 4486) will eliminate the need for wrenches and collets! It will accept all accessory bits with 1/32" to 1/8" shanks. They work with Dremel models 275, 285, 395, 398, 750, 770, and 780. Also use with Dremel attachments and flexible shafts 212, 225, 575, and 961.

They may also work on other models and brands, but it is not guaranteed.   

This is one of the handiest accessories you'll ever find - you'll wonder how you got by without it!   $10

Out of Stock

Micro Torch

This handy little torch is powered by butane fuel and produces a nice pinpoint flame.  It has an easy push button ignition and you can refill the torch with ordinary butane fuel (the kind used for lighters.)

I use mine for burning petroglyph designs and other decorative effects on gourd projects.  (Use caution when doing this - you'll want to create a dark, charred effect, NOT set your gourd on fire!)  Refill the torch with ordinary butane fuel (the kind used for lighters.)

With extreme care, the torch may also be used to burn residue from structured tooth carbide burs. Do NOT use it to clean other types of burs!

$15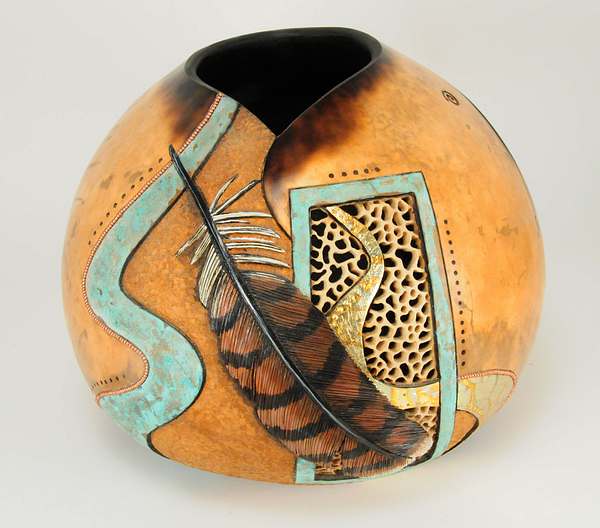 Below: Gourd with charred effects and a detail view. 

10 piece Diamond File Set

These small diamond files are finer than riffler files, and work great for smoothing hard to reach areas.  They work especially well for smoothing filigree holes and cut edges.  They are 5 1/2" long.

Packaged in a handy vinyl pouch.     $16 


Additional sanding bands

5 pack of assorted grits.  $7.50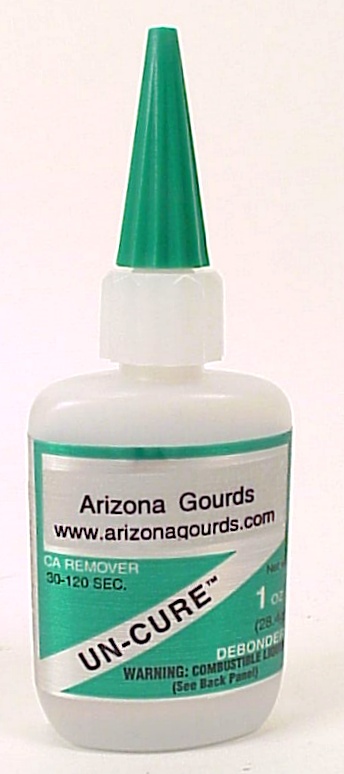 Pin Vise - This handy little tool holds drill bits or small burs so you can use them without power. It's great for a travel tool box!  4 different size collets (extra stored in handle). You can also use dremel collets for larger sizes.  $5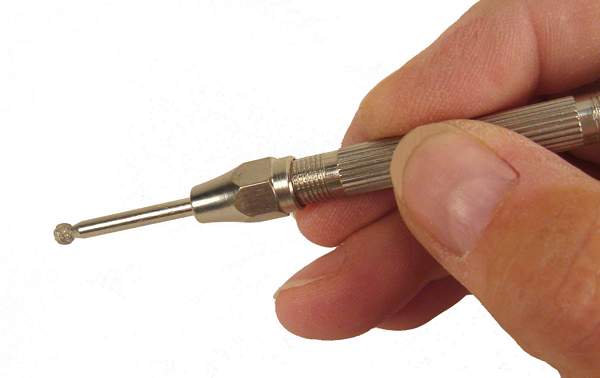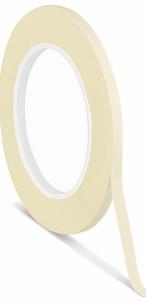 Nice large rolls of 1/4" masking tape - perfect for laying out designs and masking small areas!    $1.25 per roll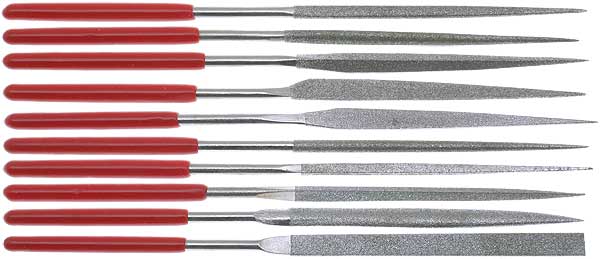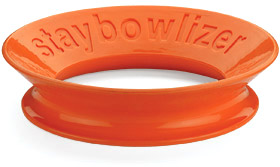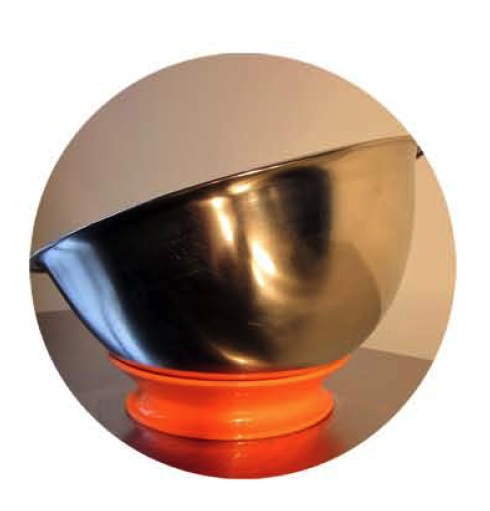 The Staybowlizer
is made from soft and flexible silicone rubber.  While it was designed to hold a mixing bowl steady for kitchen use, it is also a great tool for holding your gourds while you work on them.  The surface isn't sticky, but the silicone rubber grabs items and holds them firmly in place.
Order here
*Note - this link takes you to a seller on Amazon. They are able to offer this product at a very low price.

From Staybowlizer owner Michelle Barber:  "The staybowlizer is the best gourd tool I have and I love it!  I have two of them and they are so easy to use.  They are great to use in the kitchen when making cookies with kids. They are also great for woodworkers as well as us gourd freaks."

Note: Liquids cannot be shipped out of the US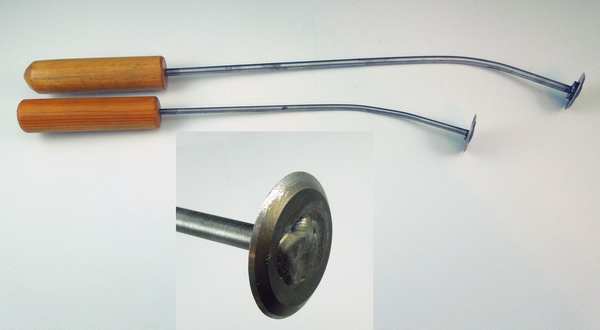 NEW - Awesome Hand Scrapers

For those who prefer to use hand tools to clean gourds, here is a really nice option. These scrapers come in two sizes, and they clean gourds quickly because the cleaning head has sharpened edges.  The wooden handle is easy to grip, and the metal extension is curved gently to reach into all areas of the gourd.  You can use all sides of the cutting head and with either a pushing or pulling motion.

Medium Scraper - Approximately 14" long  
$14


Long Scraper - Approximately 18" long  $16

1/2 oz. Size - $4

1 oz size - $6

Glue Stand

Maybe it is just a small frustration - but if you are gluing feathers on a mask or something else where you need the glue NOW, you don't want to wait for it to flow down from the bottom of your already partially used glue container!  This handly glue stand sits on your desk top and keeps the glue ready to flow instantly! 

Fits standard 4 oz glue bottles such as Weldbond, Tacky and other cylindrical shapes - may work with other sizes and shapes as well.  (Glue not included)

Quality construction - Made with pride in the USA.   $5

NEW - Finish Cleaners

Less expensive than fancy sanding mops and sanding stars, these finishing sanders have a 12" reach and will sand and smooth the gourd interior to a great finish.  The sanding heads are permanently mounted so there is no danger of it coming loose.

(These work in an regular drill  - not for use with a dremel)       $16


NEW - PC Universal Glue

New PC-Universal Glue™ is a high performance adhesive with unlimited uses.  Non-foaming formula for easy application and clean up.  The glue is a white color, but dries clear. Tight glue lines with uncompromised strength. 100% non-toxic formulation and eco-friendly.  May be diluted by 25% if desired, may be painted when dry. Super Strong! Should not be frozen - consider your climate when ordering.

$6  for  4 oz.

NEW - PC Lumber

Similar to Apoxie Sculpt or Quikwood,  PC lumber is a two part epoxy clay that can be used for sculpting or repairs.  Slice off the amount you need, squeeze and knead to mix, and you have about 15 minutes of working time.  Super strong bond for repairing broken parts or adding handles or sculpting. Natural wood/gourd color.

$6  for  1 oz.  tube

$10  for  2 oz.  tube